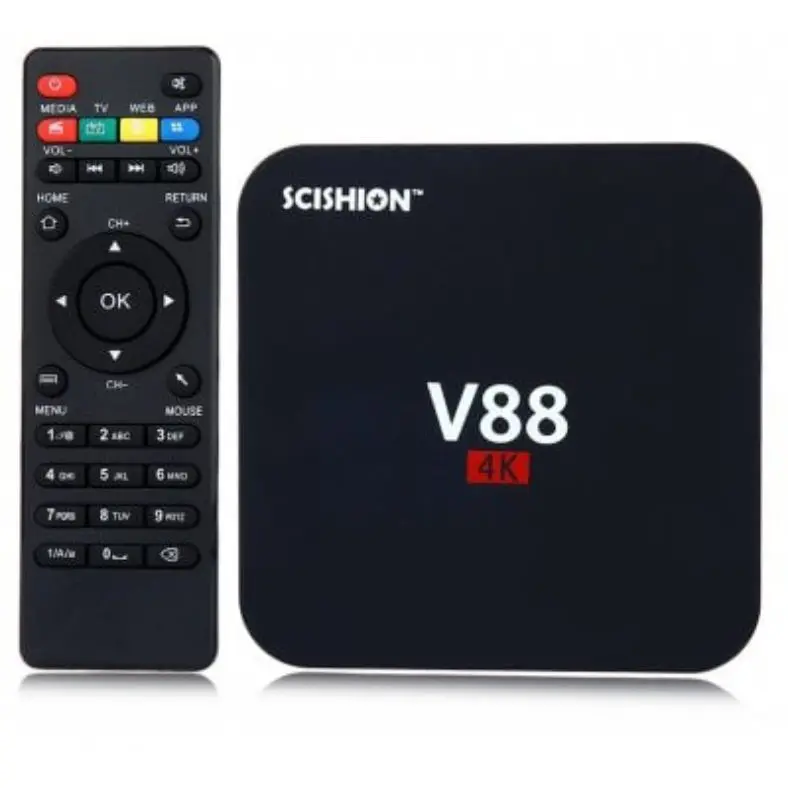 Expirado
Cupom para o TV Box SCISHION V88 + frete grátis
4K H.265 shows a high performance and shows the high-premium video effects via the same bandwidth.

8GB eMMC enables the speed of transmission and program faster.
It supports the 3D movie, enjoy your entertainment time and splendid visual feast freely.
Only clicking the remote control, you can control your spare time. (Making the video, audio, pictures appear on the screen through your phone and computer.)
During the spare time, you can talk or have an intimate chat with your friends, relatives and family members in the Skype, Facebook, Twitter or QQ etc.
You can see IPTV through KODI and the switching speed depends on your network speed.
Supports CEC.